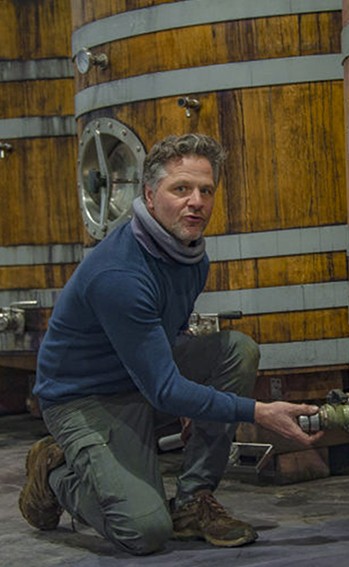 History of the estate
The estate, created in 1996, is located in the heart of the Saumur Champigny appellation in the commune of Parnay on the banks of the Loire.
Château Yvonne has brought Saumur whites, which had an exceptional reputation at the end of the 19th century, up to date. Chenin, otherwise known as Pineau de Loire, flourishes on the plots on the first hill that respond to the name: "Les Trézellières", "La Grande Vignole" and "Le Gory". The mildness of the Loire and the gentle southern slopes allow the clayey-limestone soils to fully express themselves in the communes of Parnay and Montsoreau.
The red plots are mainly located in the commune of Champigny. This village is the cradle of the Saumur Champigny appellation before the war, before the enlargement to 9 municipalities. The plots are called: "Le Clos Lintier", "Les Chalonges" and "Les Pierres Blanches". Cabernet Franc, ancestor of Cabernets, is the only grape variety.
Descendant of a family of winegrowers from the right bank, it is the pleasure of being able to work unique terroirs of red and white that led Mathieu Vallée to cross the Loire and cultivate the vines of Château Yvonne from since 2007. Most of the plots have been cultivated organically since 1998 and the rest have been converted since 2007. Since 2011, Mathieu Vallée has been working biodynamically.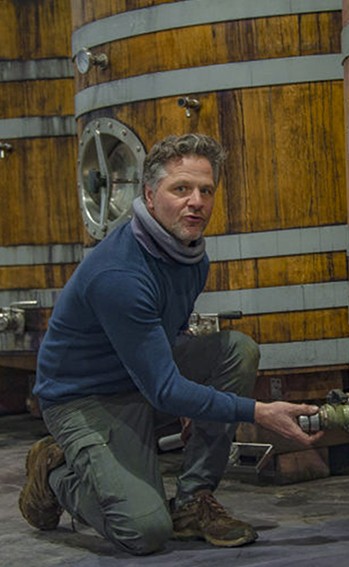 The wines
of the estate
CHATEAU YVONNE
Chateau Yvonne
10 Rue Antoine Cristal, 49730 Parnay
France
Tél : +332 41 67 41 29
Afficher l'itinéraire