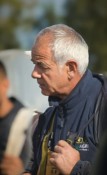 History of the estate
The Domaine des Vignes Saint Vincent is located in the town of Monnières, in the heart of the Muscadet Sèvre et Maine appellation. The estate now has 25 hectares of vines, mainly Melon de Bourgogne on Gneiss and Gabbro soils.
Since 2010, the vines have been biodynamic, promoting the production of wines of elegance and high quality. All the cuvées are certified in Organic Farming.
Michel Delhommeau took over the family business in 1992, which has persisted for three generations. He has seen his estate evolve but above all wants it to remain on a human scale to offer wines with a strong identity.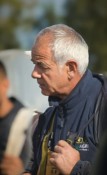 The wines
of the estate
https://www.google.fr/maps/place/Domaine+les+Vignes+Saint+Vincent/@47.1177472,-1.3385582,17z/data=!4m5!3m4!1s0x4805dfc55eb801c7:0xaacf767ad35dfcbc!8m2!3d47.1177436!4d-1.3363695
DOMAINE LES VIGNES SAINT VINCENT
Les Vignes Saint Vincent
44690 Monnières
France
Tél : 02 40 54 60 37
Afficher l'itinéraire